Posted on
6 June 201824 June 2019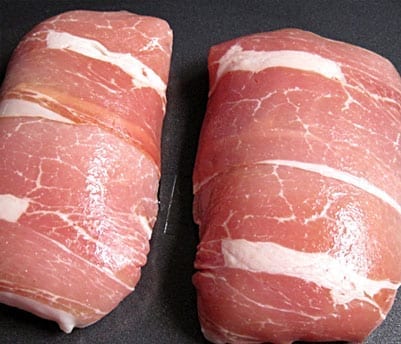 Ingredients
8 chicken thighs, opened
Herbs, parsley, chives, tarragon, about quarter of a cup of each
Olive oil
Salt and pepper
Eight slices of prosciutto
Method
Lay the opened thigh fillets on some glad wrap and flatten slightly with a rolling pin.
Chop the herbs finely.
Drizzle the thighs with some olive oil then sprinkle on salt and pepper and layer with the fresh herbs. Roll up the thigh and then roll the prosciutto around it.
Cool terrine to room temperature, then refrigerate overnight
In a large saucepan heat up some oil until smothing then add the chicken, cook for about two minutes on each side, then transfer to a baking pan and roast for 15 to 20 minute then allow to rest of 10 minutes before serving.
---
Grab your ingredients at the next Newcastle City Farmers Market
Thirlmere Poultry
Envy Horticulture
Eumundi Smokehouse