Posted on
6 June 201824 June 2019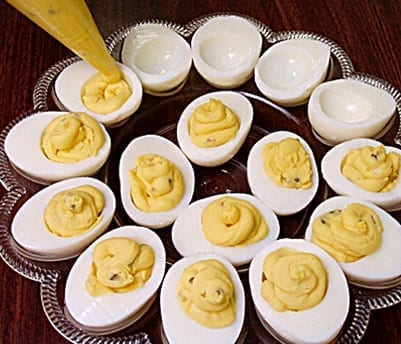 An easy entrée.
Ingredients
Hard boiled eggs, halved
Mayonnaise
Parsley
Fine slivers of fresh garlic
Method
Let the boiled eggs cool down. Cut in half long ways.
Carefully remove the yolks and combine with fresh mayonnaise, parsley and finely slivered fresh garlic in a separate bowl. After combining refill the egg whites with your mixture.
---
Grab your ingredients at the next Newcastle City Farmers Market
Organic Eggs
Garlic and Parsley from Tilligerry Organic Produce