Posted on
6 June 201824 June 2019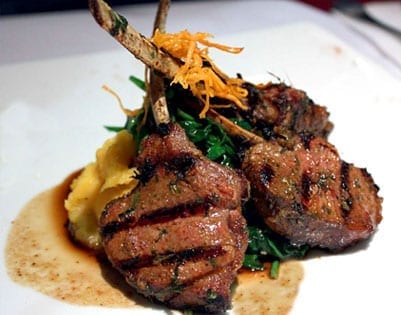 Grilled Lamb Cutlets with la Ravigote Sauce
Lamb cutlets
Grill the Lamb Cutlets on a BBQ
Sauce Ravigote:
2 Boiled eggs
1 Onion
4 Tbspns white wine vinegar
4 Tbspns parsley, chopped
1 Tbspn Dijon mustard
1 Tbspn capers
4 Small gerkins
2 Tbspns chives, chopped finely
Salt and pepper
Method
Cook the lamb cutlets in a hot pan for about two minutes on each side.
Take the rest of the ingredients and blend in a food processor. Drizzle on the cutlets.
---
Grab your ingredients at the next Newcastle City Farmers Market
Saltbush Lamb or for Organic Lamb see Marion Plaines Organic Lamb